The foods you choose have a huge impact on the way you feel. And far beyond bikini season, dealing with a bloated, distended belly is just plain uncomfortable. All of these warm-weather recipes include healthy and delicious ingredients that fight belly bloat and keep your body nourished and satisfied.
Source: Leta Shy, Jenny Sugar, Lizzie Fuhr, Michele Foley, and
Pure2raw
1.
Apple Cinnamon Quinoa Bake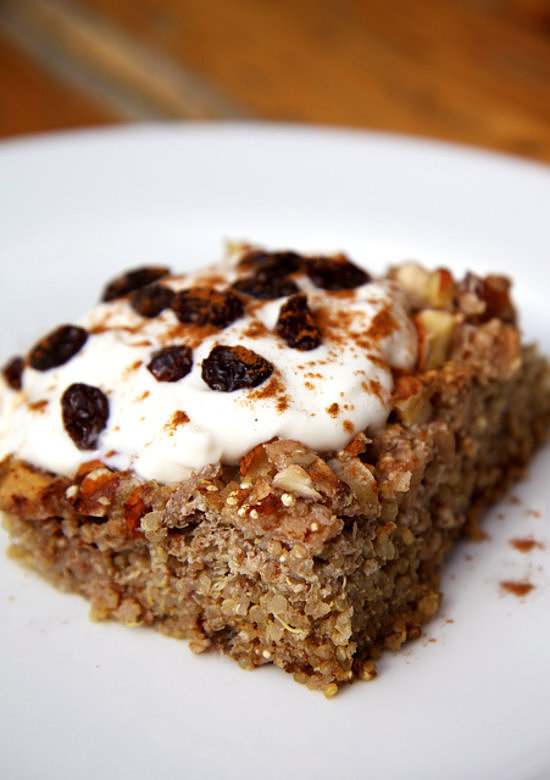 Protein-packed and rich in fiber, this
gluten-free quinoa bake
is a make-ahead breakfast recipe to try ASAP. Featuring cinnamon-spiced apples, raisins, and crunchy almonds, a square can be enjoyed plain or with a few spoonfuls of creamy Greek yogurt for extra digestive-aiding power.
Photo: Jenny Sugar
2. Overnight Oats
3.
Tropical Smoothie
Our
pineapple kale blueberry smoothie
is packed with everything you need for an energizing day. Added bonus: it also contains ingredients known to help debloat the body!